Upside Down House
The Upside-Down House was created by Nellie Bly O'Bryan (1893–1984), visionary, entrepreneur, and long time resident of the Mono Basin. Originally located along US-395 north of the Tioga Lodge, it was inspired by a children's story—"Upside Down Land". Upon her death in 1984, the Upside-Down House fell into disrepair until it was rescued and moved to its current site in October 2000. The house became Mono County's first "manmade" tourist attraction in 1956.
In 2009, Huell Howser's California Gold television series shown on PBS channels featured theUpside-Down House in a show titled "Places I've Wanted to Go." Watch a 2 minute edited version at Huell Howser visit to Upside Down House on YouTube or our home page and visit www.calgold.com to order a dvd.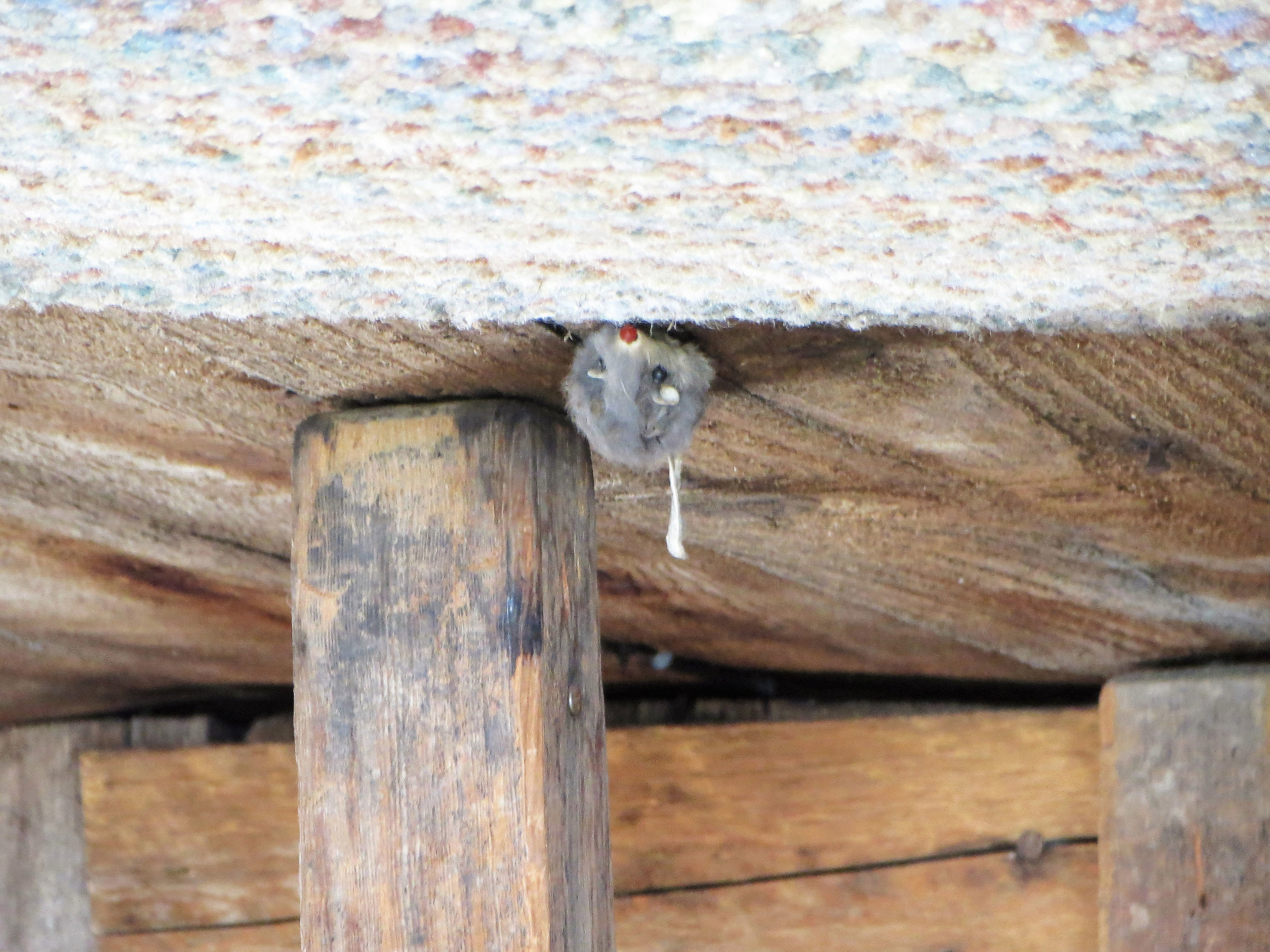 Farming Equipment
Plows, wagons, tractors, sledges and tractors were the tools on working farms and ranches. Don't forget the livestock that pulled much of this equipment – a key part of life on Mono Basin homesteads.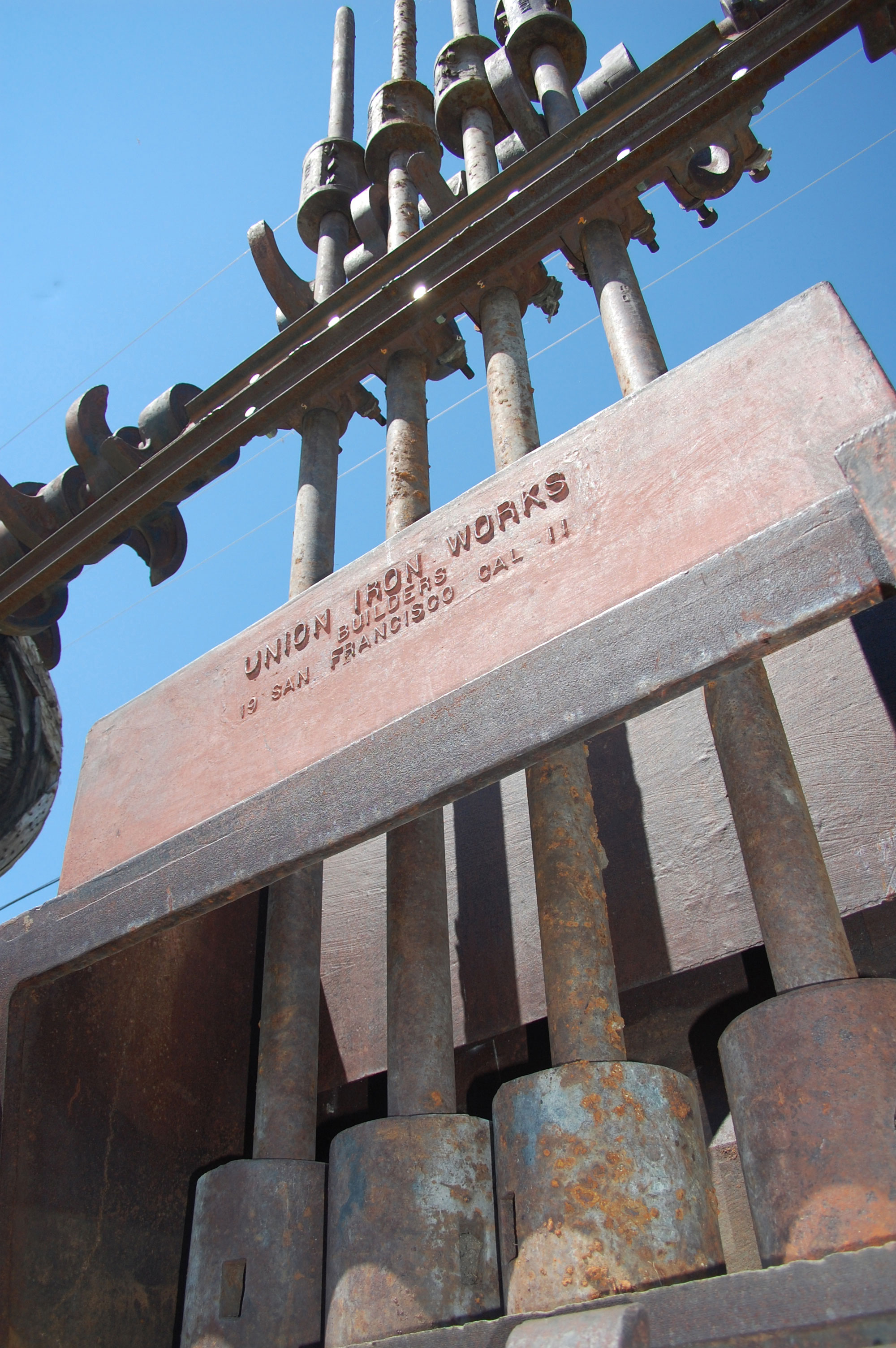 Mining Equipment
Imagine the noise as each heavy stamp smashed into rocks. The belt-driven wheel turned the shaft. Cams elevated each stamp in turn, then released them to drop and crush the ore. The fine material could then be processed for gold. Parts of this stamp mill were made in 1911 in San Francisco. It was brought here from the Log Cabin Mine, though never actually used at that site. A large compressor truck was moved to our site from the Tungsten Mine above Saddlebag Lake.